If you're just getting started in the hunt for the best digital signage display, you're likely overwhelmed by all the options on the market. There are countless brands (not to mention different types of displays, like TVs, kiosks and projectors) to choose from, and it can be difficult to navigate the market to determine what the best deals are.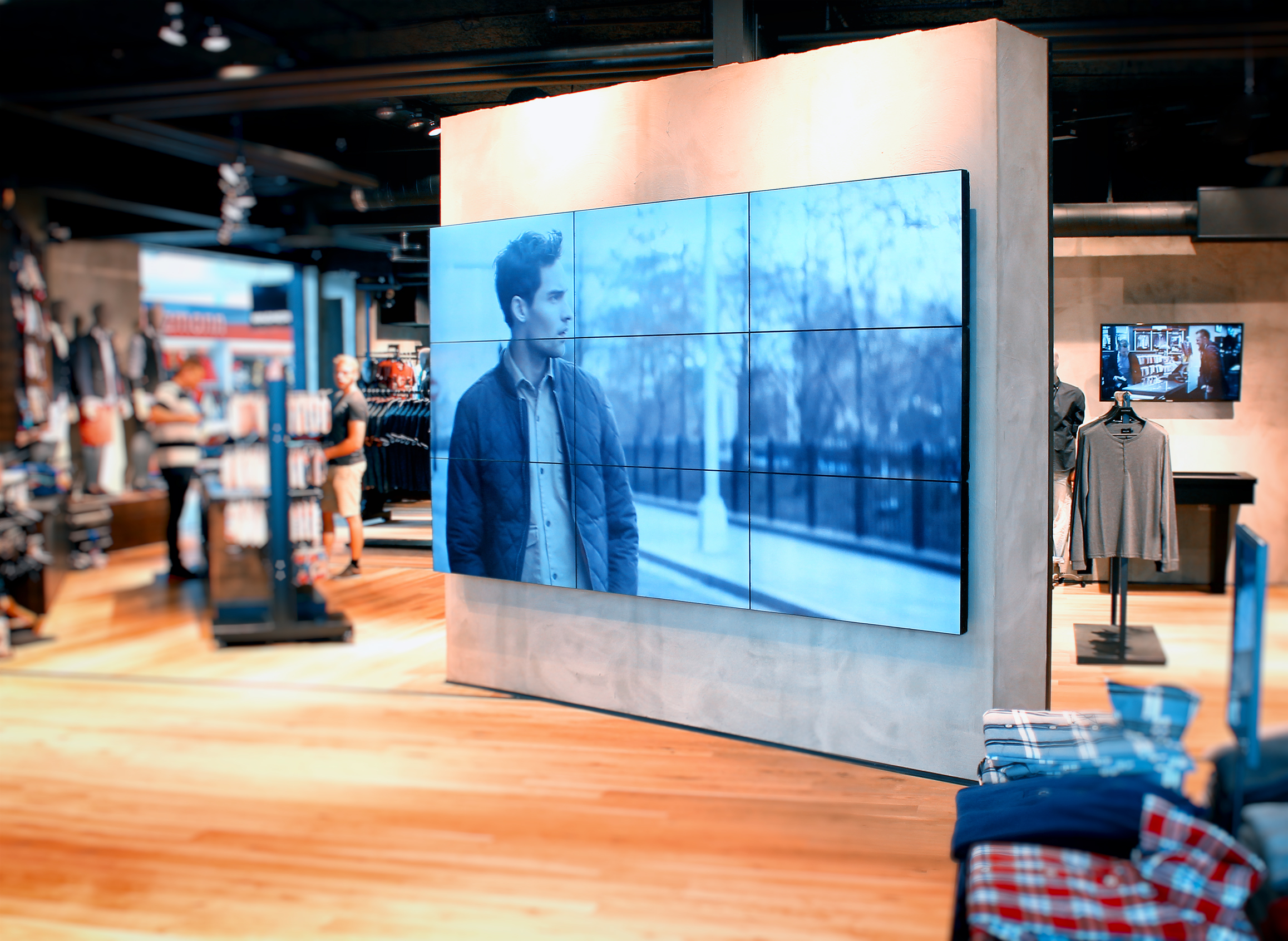 But let's say you know you want a TV, and you want the best deal you can find. (Who doesn't?) Beyond that, though, you're not sure where to start. In this post, we're rounding up the best deals we can find for TVs ranging in size and options. (Not sure whether you want a TV or other display screens for advertising? Check out our guide on choosing a display type here.)
Think of this as a jumping off point for your own research. Whether you're looking to buy one display for your small business or 100 for your enterprise company, you'll find something appropriate for your budget.
Now, in order from smallest to largest, here's a roundup of our top 5 digital signage displays! (Prices are subject to change.)
1.) 42" ViewSonic VT4200-L Price: $599 on Amazon
This bargain from ViewSonic has the smallest screen size of our roundup (we recommend displays no smaller than 42 inches for digital signage content management purposes), but it's also the least expensive and comes with decent specs. You get Full HD 1080p with an anti-glare screen that can be displayed in portrait or landscape orientation. Plus, it comes equipped with RS-232 and USB ports—must-haves for dynamic digital signage solutions.
Pros: Can easily clone content on multiple displays, full HD at low cost, one-year warranty
Cons: No added features like built-in Wifi or Smart TV
2.) 48" Samsung RM48D Price: $914 on Amazon
At $914, this one is a bit pricier than the first option, but it packs a greater punch. The 48-inch display comes with built-in WiFi, Samsung's Smart Signage TV platform and more than 200 templates to create content with. It also has a standard three-year warranty and three HDMI ports (no RS-232, though). Like the first display, it comes with Full HD 1080p and options for portrait and landscape orientation.
Pros: Longer warranty
Cons: Not specified for 24/7 use, no RS-232 input
3.) 50" NEC E505 Price: $839 from NEC
This 50-inch display is another bargain that offers Full HD 1080p, a three-year warranty AND RS-232 and multiple HDMI ports. Better yet, you can leave this display on 24/7 without overheating—another must-have feature for many businesses. The screen is LED-backlit for reduced power consumption, so you won't get sticker shock from your electricity bills.
Pros: Cooling fans allow it to be on all day
Cons: Landscape orientation only
4.) 55" Samsung DB55D Price: $1016 on Amazon
Now we've jumped over into quadruple digits price-wise, but look what a pretty product you get for it. A large display with a slim design that's also LED-backlit for energy saving, with a three-year warranty, RS-232 and HDMI. Full HD 1080p will look nice on this screen.
Pros: A solid 24/7 option with built-in WiFi and Smart Signage Platform
Cons: Bezel on the right side is not flush
5.) 65" LG 65LY540S Price: $1509 on NewEgg
The grand finale is this beautiful 65-inch, ultra-slim display. For those looking to make a big impact with just one screen, this option is your best bet. With RS-232, HDMI and USB ports, plus a two-year warranty and even an intelligent sensor for "motion eye care," you'll have the basics covered for a fraction of what most screens this size cost.
Pros: Large screen delivers big impact
Cons: Landscape orientation only
While there are countless brands and models to choose from, this is a good representation of the features and specs you can expect to find in your own additional research at this price range. Of course, shopping on a budget means you'll need to compromise on certain features. The more money you're willing to spend, the more likely you'll find TVs suited for bright environments, encased in thinner frames and able to be powered on 24 hours a day. But these are solid bets for their respective price points, and if you're looking for a bargain, you can't go wrong with these five.